Gather together and Celebrate all that Autumn has to offer on a historic farm!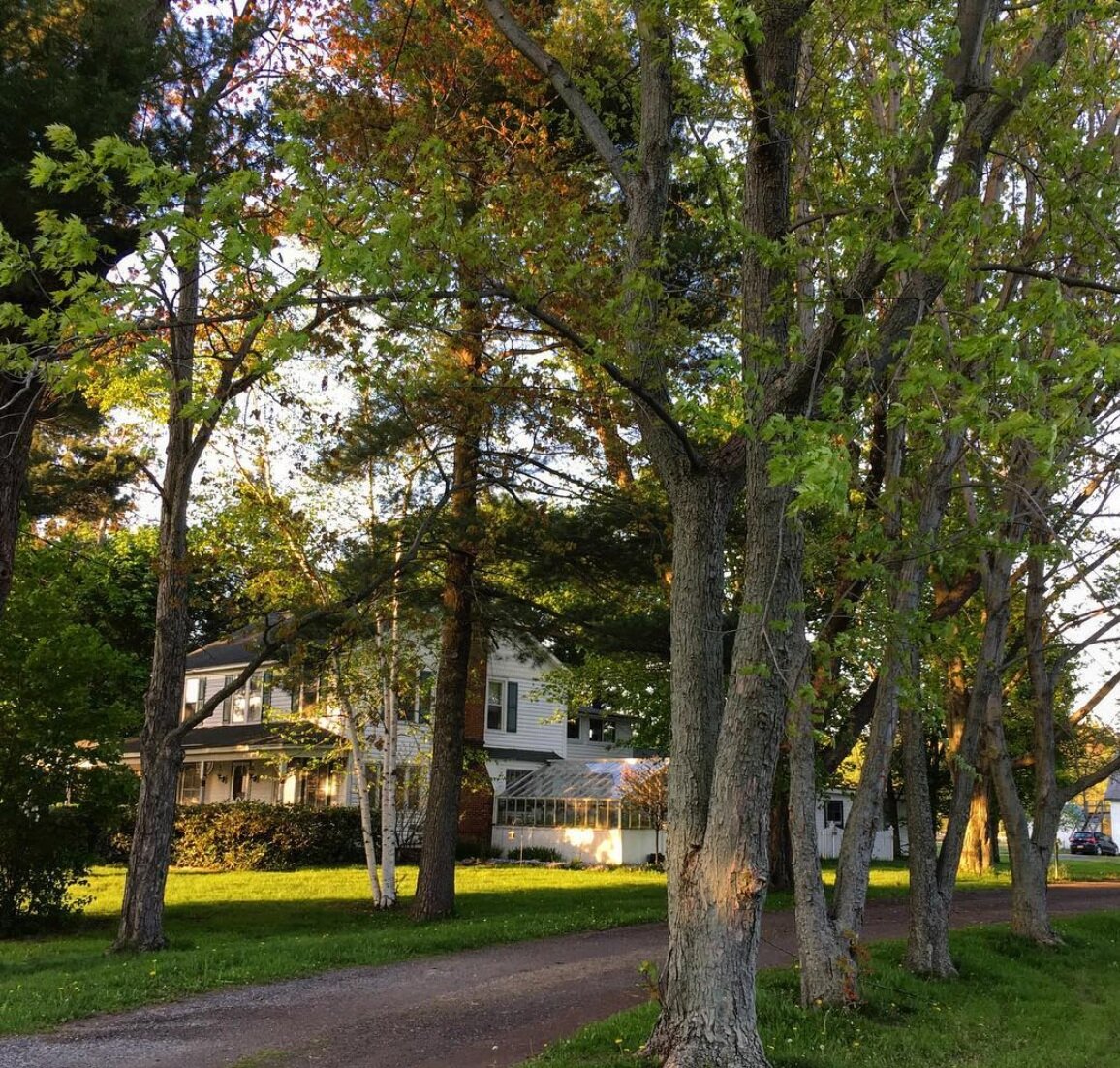 Autumn is upon us and before we say goodbye to the leaves and flowers and green, we reap the massive abundance of the harvest.
This is a time for celebration of all that the Earth provides.
When you arrive, step into another time and place as Missy Singer DuMars welcomes you to Crown Hill Farm.
Be greeted by her heritage geese, ducks & chickens as she gives you a tour of this beautiful sustainable farm & gardens.
Discover the interesting history of Crown Hill Farm (appearing in 3 published books!) and how Missy is returning the property to it's farming roots. Learn about the unique heirloom varieties of produce grown at Crown Hill and the importance of diversity in our food.
Then, sit amongst the fullness of the apple orchard, gardens, surrounding hay field & vineyard with a view of Lake Erie on the horizon.
Take in the beauty of the early evening light as Chef Ian Macdonell of SZND Restaurant shares about the delicious, seasonal menu prepared for you.

Enjoy the richness of friends, new and old while dining on a 4-course Farm-to-Table meal featuring produce from Crown Hill Farm and Chef Ian's culinary creativity.
Take in the best of this season through each course, surrounded by the bounty of nature.
Finally, relax as the sun sets over the lake, feeling nourished with a satisfied body and full heart.
$75 includes:
5-Course Autumn Abundance Farm-To-Table Dinner & Farm Tour
Sunday, October 6th, 4-7pm @ Crown Hill Farm, Eden, NY
Each seat at our table is an opportunity to invest in agriculture and our local community. We are committed to source additional ingredients as close to home as possible – allowing us to support the initiatives of neighboring farms, producers, and small business.
We look forward to sharing in all the abundance this season has to offer with you!
~Missy & Ian
MENU
AMUSE BOUCHE
Heirloom Tomato & Lemon Cucumber Tartine w/ lemon basil & smoked salt
BUTTERNUT SQUASH BISQUE
Crostini w/ oyster mushrooms, sage & organic garlic cheese curd
AUTUMN SALAD
Mixed Heirloom Greens w/roasted leek, french breakfast radish, roasted Marvel of Venice beans, walnuts, NY Maple Vinaigrette
LAMB RAGOUT
Fresh Goose Egg Fettuccine w/ braised lamb shank & house-smoked pork shoulder, genovese basil
6OZ DELMONICO
Grass-Fed Delmonico Steak w/ roasted haricots verts & garlic butter
HORCHATA SEMIFREDDO
w/ grass-fed dulce de leche & pumpkin seed brittle